REGENERATIVE MEDICINE AND ALZHEIMER'S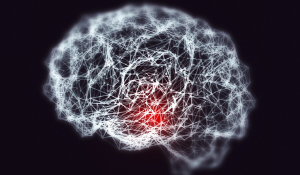 How researchers are hoping regenerative medicine might help cure Alzheimer's disease.
Alzheimer's is something that has touched loved ones in my own life. Many of us have a friend or family member touched by the horror and heartbreak of Alzheimer's disease.
September is World Alzheimer's Month, and it's worth remembering that nearly 50 million people globally are living with Alzheimer's and other forms of dementia. The World Health Organization predicts the situation will get even more dire in the coming decades, and that number will swell to 152 million by 2050.
Alzheimer's is a chronic neurodegenerative disorder characterized by progressive cognitive decline. Substantial neuron loss is observed even in patients with mild forms of the illness. And despite billions of dollars spent on research in the last few decades, as well as tremendous efforts to develop novel medicines and therapies to stop or reverse the disease, there is still no cure.
Regenerative medicine shows promise
It makes sense that increasing the number of neurons, or replacing lost ones, could be a potential game-changer for the treatment of Alzheimer's.
And stem cells are capable of renewing themselves continuously, and differentiating into specialized cells -- including neurons. I hold promise that stem cells may possibly hold the key to stamping out Alzheimer's disease in our lifetime.
Several studies have identified key molecules or drugs that can reverse neuron dysfunction in elderly animals, including via plasma exchange. Transplanting stem cells to substitute for lost neurons is another possibility that's being avidly studied. UCLA (University of California, Los Angeles) recently brought together a multi-disciplinary team toseek new insights into Alzheimer's and other dementia. Their work includes the potential use of regenerative medicine to treat the disease.
For those of us here at Acorn, it's clear that cell therapies and regenerative medicine are poised to play a major role in the next generation of healthcare -- for those with Alzheimer's and a host of other devastating diseases and disabilities.
As a company that collects and cryogenically stores live cells, it's a particularly exciting and promising time. These cells can be a resource to help detect Alzheimer's earlier and also be used as possible therapeutic resource in the future. We now have the technology to painlessly harvest and literally freeze the clock on cells to help people live longer and healthier lives. We couldn't be more proud of this mission, especially as we remember those battling Alzheimer's this month.